SXSW Rebrand Project
This was a school project and not actually associated with SXSW in any way. Simple event re-branding done by yours truly.
This project won a silver Advertising Honors award from the Fort Wayne chapter of the American Advertising Federation.
Fusion800
Check out a playlist of videos showcasing the processes of this project here: Fusion800: 3D Printed Movable Type
The letterpress has been an instrumental aspect of typography for centuries. The mechanical process of raised letterforms transferring ink to paper has a humanistic quality that exemplifies our senses and emotions. Movable type has seen centuries of adaptations—lead, wood, polymer and more; along with the creation tools and technologies—such as pantographs, plate makers, and computer.
We suggest letterpress printing and moveable type has untapped life yet to be revealed. Our investigation embodies 3D printing technologies to create a moveable typeface with humanistic qualities and voice. This moveable typeface explores the challenging demands of the mechanical properties of 3D printing methods applied to the creation of moveable type, its design, and printing embracing the mechanics of the machine to create a typeface never intended to meet the standards of perfection, but to embody the inherent artistic and humanistic aesthetics of the machine pushing technology to its limits to discover how human a 3D printing machine can get.
FortLUG
As a proud member of the Fort Wayne LEGO Users Group (FortLUG), I was super excited when I was asked to redesign the group's logo in preparation for the 2017 Brickworld Fort Wayne.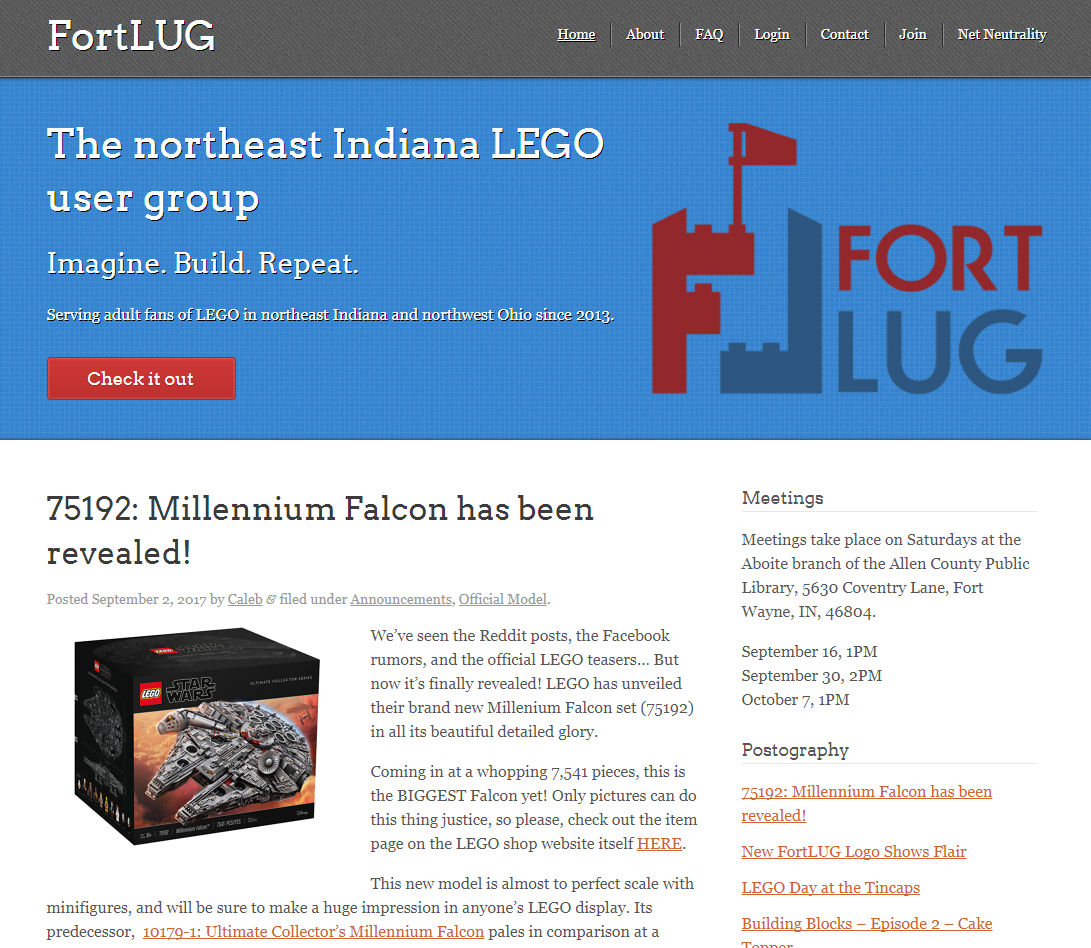 SBPD For the Cure
I was approached by the South Bend Police Department to design t-shirts for their October 2016 Breast Cancer Awareness Month fundraiser.
The fundraiser was a huge success, and supporters all around the South Bend area have these shirts with my designs on them now. It was an amazing opportunity and I can't wait to work with them again!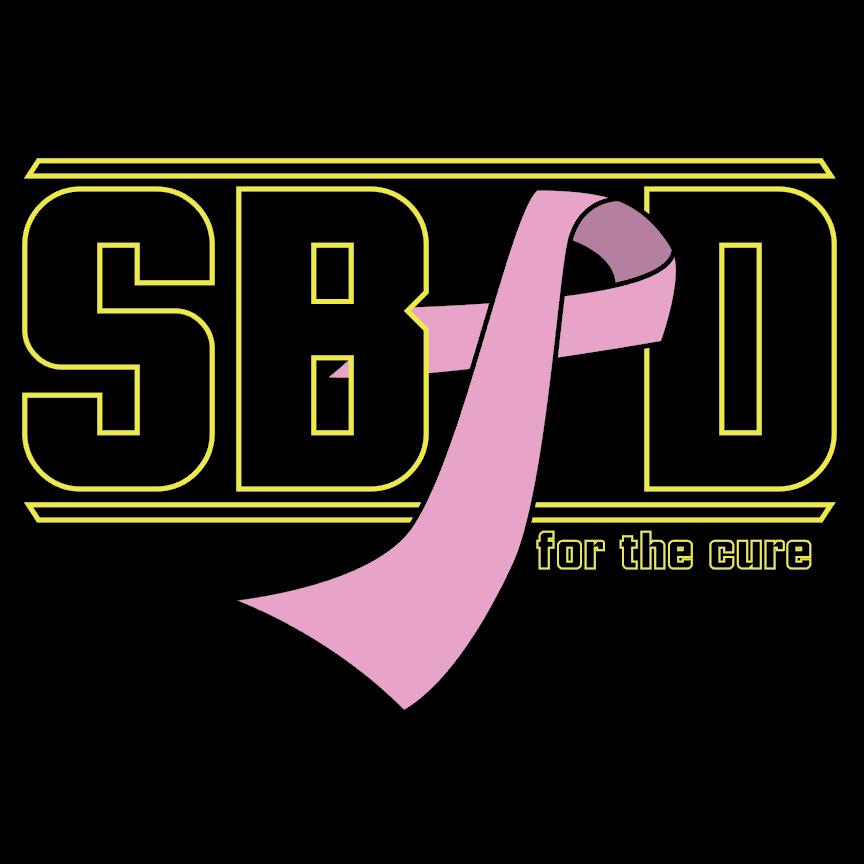 Fort RT
This is a simple logo design I threw together for Fort RT, the Fort Wayne Rooster Teeth fan community. Rooster Teeth, Achievement Hunter, and FunHaus logos weren't my own work.

You can find them on Facebook HERE.
Troops in White
This poster project was both photographed and custom vectored by myself. I turned the image into a classic propaganda style poster, using modern day information with old time wording. 501st Legion and local Northern Darkness Garrison information was added to be used as advertising for the 501st. Upon request, a variant was made for the Polish Garrison.

Original Sandtrooper model: Joel Ruprecht (TD-3253)
Destiny: The Movie
A movie poster project done for another class. NO association with Microsoft or Bungie.
I used to use a working name of "CD Works" before just going by my full name, so it makes a lot of cringe-worthy appearances within this piece. Ignore my stupidity.